Martin Gaillard, sports nutrition coach
I'm going back to the blog
Can you briefly introduce yourself and tell us why you decided to get involved in the project of vosentrainements in sports nutrition coaching?
My name is Martin, I have a first master's degree in nutrition and food science and a second master's degree in sports nutrition. I am currently working as a consultant for private individuals (mainly triathletes), I am also the nutritionist in charge of Red Star FC (National) and a lecturer for the triathlon league. Specialized in coaching long distance triathletes, I immediately found it interesting to include programs and nutritional advice to help triathletes optimize their diet and thus achieve their goals in the best possible conditions.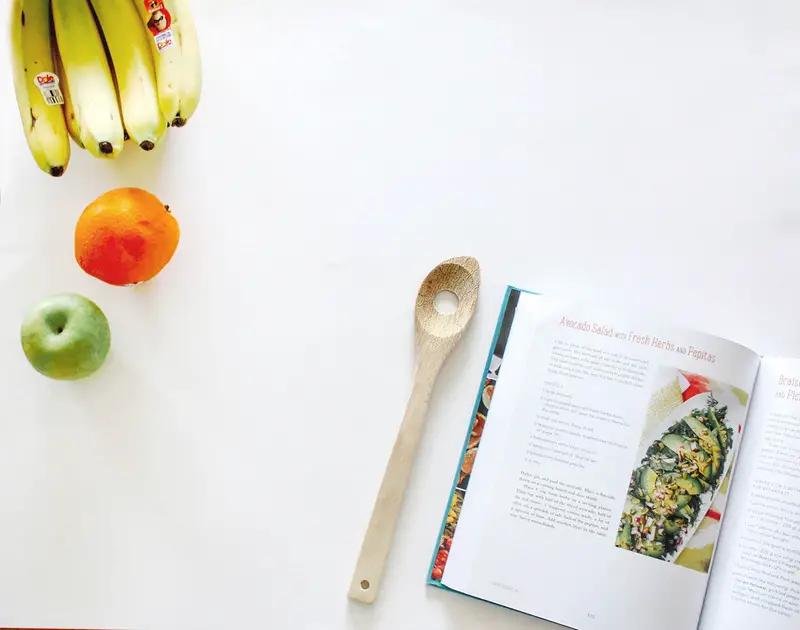 I book my sports nutrition coach
Access the coaching booking platform
What are the key points of the food programs you have built for vosentrainements ?
The food programmes available on the platform vosentrainements are meant to be progressive. The goal of these nutrition programs is to help the triathlete progress step by step so that he or she eats as the body requires. First of all, it is necessary to be aware of the importance of nutrition in daily life for an athlete who trains several hours a day. His body will be enormously solicited and adapted food intake will ensure for example a good recovery, a good storage of energy in the form of muscle glycogen (a form of storage of "sugars" in the muscles) or to allow a good muscle reconstruction after the effort.
Food programs operate by caloric intake requirements. A grid is proposed to you, based on your gender, height, weight, age and your hourly training volume, in order to determine your energy requirements. This will enable you to obtain a dietary programme adapted to your needs.
The programs are divided into 5 phases, the first one will allow you to acquire good eating habits with adapted nutrient intakes (proteins, fats, carbohydrates). Then, these intakes will evolve in favour of carbohydrates in order to support energy needs during training. The last 3 phases of the programme are dedicated to the preparation of the targeted competition. In order to optimise muscle glycogen reserves, the programme will become normo/hypoglucidic to create a lack and exhaustion of reserves in order to overcompensate during a hyper-carbohydrate phase. Glycogen storage will therefore be optimised as the competition approaches. The last phase of the programme will allow you to return to a normal diet with some food avoidance in order to rest the digestive functions and avoid any digestive disorders that may occur on the day of the competition.
Advice on nutrition will also be given throughout the preparation via weekly fact sheets. Can you tell us more about the different topics covered in this guide?
The guide includes several nutrition tip sheets that will be delivered weekly to help triathletes progress and understand their diet. Among the topics covered, the triathlete will be able to find advice on how to eat around the practice of sport (before, during and after) or how diet can play a role in certain pathologies (tendinopathy), cramps, sleep, etc. Information will also be provided to avoid digestive problems during exercise or on the acid-base balance and the consumption of ultra-processed foods.
You will have understood it, this guide is very complete and it deals with many very interesting themes to help triathletes to better understand their diet in order to make it their ally in their daily life.
Precisely, will the triathlete with the guide and the food program be able to manage his food on his own?
This is the goal and this is why the food program is progressive so as not to lose the triathlete from the very first days. The guide will also provide additional information on topics of interest to the athlete.
However, if the triathlete has more specific dietary needs, questions, remarks or particular questions related to sports nutrition, he or she can always call upon the coaching offered via the platform. vosentrainements.
You are a sports nutrition coach, what do you offer during a coaching session? What could be the topics covered during a session?
The guide and the program available each week allow the triathlete to be autonomous. If the triathlete is looking for additional details or personalized advice, he or she can then have recourse to coaching. Coaching can be done on a regular basis, a first assessment will determine the triathlete's needs and areas for improvement. This will allow the individual adaptation of the dietary progression throughout the training and to build together a reliable and personalized dietary protocol around the practice of the sport. Coaching, without being regular, can simply be used to answer the triathlete's questions.
Questions on diet during exercise (drinks, energy bars and gels, etc.), on training on an empty stomach, on breakfast, on the involvement of diet in certain pathologies, on oxidative stress, acid-base balance, sleep, carbohydrate load, food supplements (vitamins, minerals, BCAA, iron, magnesium, etc.).
As a final example, coaching could also be used to determine a personalized dietary program for the day of your competition. This will allow you to evacuate the stress of a poorly controlled diet and to reach your full potential on the energy level. As you will have understood, the coaching will take the form that the triathlete will want in order to meet his needs as precisely as possible.
You stressed the importance of controlling your diet during sports. Can you give us the key to successful exercise nutrition?
The proportion of sportsmen and women who eat randomly at feed stations during competitions is very high. The longer the competition lasts, the greater the risk of digestive problems, lack of hydration and lack of energy.
The main key is therefore to determine individually what quantities and concentrations of exercise products and foods the athlete will be able to ingest and assimilate without fear of digestive problems in order to meet his or her energy and physiological needs. Coaching can therefore very well help to determine a personalized nutritional program.
Finally, you referred to food supplements and exercise products. Is their use necessary for the endurance athlete?
First of all, it is important to say that the use of dietary supplements is becoming more and more widespread in sport. Their use is controversial and can sometimes be equated with doping. A distinction must therefore be made between the use of hormones, the taking of substances that act like hormones and the taking of food supplements. For most food supplements, these are molecules present in the diet that have simply been concentrated in order to maximise their effects.
An endurance sportsman with a diet adapted to his training rhythm will therefore have no particular interest in using food supplements. On the other hand, in the case that the same athlete, for various reasons (professional activity, family life, daily rhythm ...) is unable to meet his dietary needs, he may then have recourse to certain food supplements.
As far as exercise products (drinks, bars, energy gels, etc.) are concerned, their use is very widespread in the world of endurance sports and they are not considered as food supplements but as foodstuffs.
Endurance sportsmen and women should take care during their sports practice to prevent dehydration, to meet their energy and physiological needs but also to promote their recovery. There are many products available for this purpose that can give complete satisfaction to sportsmen and women.