What equipment for his first triathlon?
Get equipped for less than 1,000 euros for a first triathlon. Is it possible? Is it possible to equip yourself for less than 700 euros? Yes you can start for less than 700 euros. 


When you start triathlon, the choice of equipment can seem complicated. Linking three sports into one makes the equipment needed quite large. This can be confusing. Is the equipment list that long? To answer this question, I will give you my experience and the amount of my budget for my first year in triathlon. Note that I started triathlon in London, in the club "Tri London". I will therefore convert the prices in euros in order to give you a more refined amount. 


So what triathlon equipment to start with? What is the budget for a beginner? How much do you need to spend on triathlon equipment? 

Alors that's it you have scheduled your first triathlon in the year. You're all excited!! So you need to put all the chances on your side to make the race as successful as possible. Gaining comfort, complying with the rules, and saving time are all motivations that will help you gain serenity. 



How to equip yourself for triathlon at the lowest cost?


I started training with running equipment, which I used to practice before I started triathlon. So I kept all my stuff. Every month, being a student, I bought equipment to progress. I started with swimming first. As I couldn't swim very well, it was difficult for me to understand what I needed. Naturally I bought my glasses and my swimsuit thinking it would be enough. 
Quelques weeks later I opted for a used Specialized Allez Elite bike for 300euros that works very well. I started my rides without shorts and I assure you that my bottom still remembers it. So I quickly decided to invest in a shorts. My first bike rides in North London went very well. I didn't use clip-on pedals. Gradually, as I gained more endurance on my bike, I gradually modified the parts of my Specialized. The first modification was to add automatic pedals.
Summary: what equipment for a first triathlon?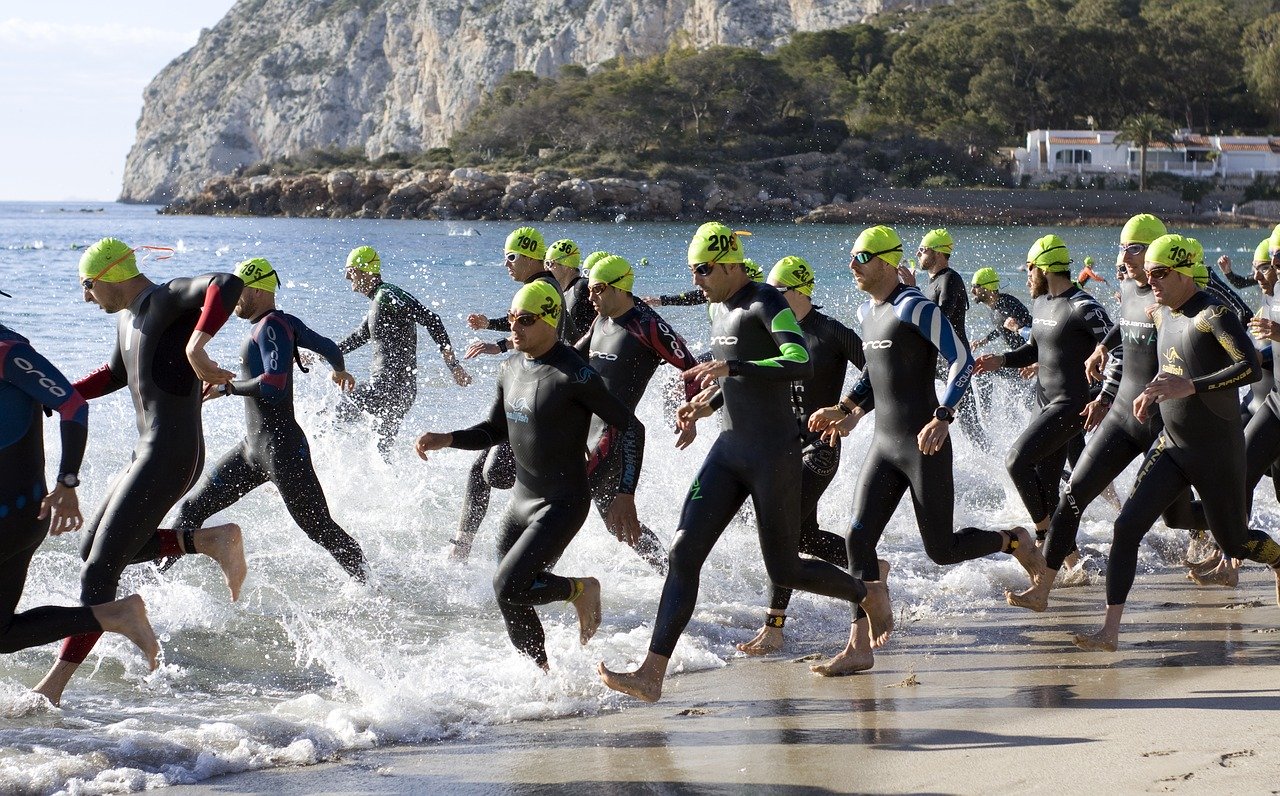 Advantages of automatic pedals in triathlon :
Efficiency: gain in power and output (optimal effort transfer),
Fluidity: optimal foot support,
Lightness: speed gain,
Disadvantages of automatic pedals in triathlon :
Fire Syndrome in your feet: it's hot and you're pedalling with increasing difficulty. You feel a sharp pain in the arch of your foot. Your foot is burning. The pain occurs after a few hours of pedaling. To relieve the pain you have to get off your bike and walk a few metres. The cause of foot fire syndrome? A less efficient venous return. So you have to try to adjust your chocks, change your soles, and if nothing happens you may have to change your pedalling system.
After tweaking my bike a bit, I bought my first Tri function which I tested in training. A three-hole bib holder was also necessary. I was almost ready for the Ironman in Nice. I was missing a suit. At the time I was broke, so I opted for a wetsuit. A diving suit for a triathlon? Of course, it's particularly unusual, but for the modest sum of 20 euros it did the trick. The advantage of this type of wetsuit: it's unbreakable! No need to take precautions when putting it on and taking it off. Results for a first Ironman, less than 1h15 to do the 3km8 of swimming. Well, don't worry, I bought a neoprene wetsuit the following year. Big mistake on my part, I didn't test my wetsuit in more than 30min. The friction during the Ironman was therefore particularly unpleasant. 


Comment well equipped for triathlon? What equipment for a first triathlon?
List of necessary and optional triathlon equipment:
List of swimming equipment required :
Total price of 163 euros for new equipment needed with a neoprene suit
Swimming goggles (diving start without losing your goggles? A real challenge if you don't have the right glasses, so you have to make the right choice). Price starting from 24 euros.
Bathing suit. Prices starting from 30 euros.
Neoprene suit (to keep your body at a suitable temperature, improve your buoyancy and glide). Price from 100 euros
Anti-friction cream (to avoid the inconvenience of rubbing when using your suit. To be applied to the neck and armpits). Price from 9 euros.
What are the advantages of the neoprene suit? What is hydrodynamics? The neoprene suit is smooth, very smooth, which improves your glide. The reduction of friction makes you gain in speed and limits unnecessary energy expenditure. 

La is a neoprene suit mandatory? The regulations of the French Triathlon Federation stipulate that, for water below 16°C, the wetsuit must be worn.
List of optional swimming equipment :
Bathing cap (a bathing cap is usually provided to you by the organization during the race),
Neck protector (very used to avoid rubbing cream on the neck)
Vaseline (often used on the front of the arms to reduce the time it takes to remove the suit)
Pullbuoy (very useful for educational work and to improve your swimming technique).
Platelet (very useful once again to work on your technique and gain muscle power. It is advisable to use large plates).
Elastic, flipper, board, snorkel (used to improve swimming technique)
Bottle (to drink during your sessions)


Our favorite : Zone3 Advance suit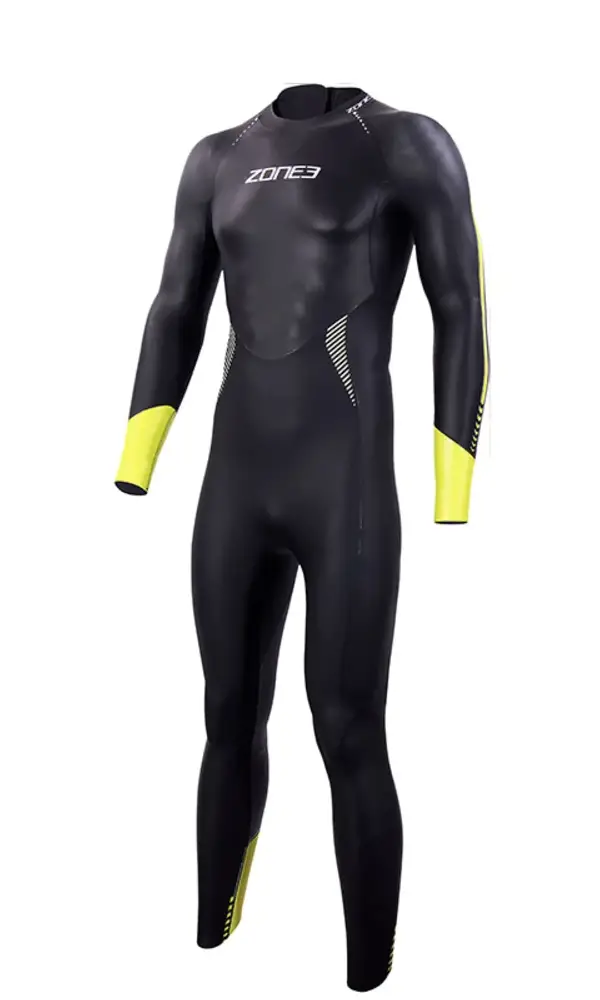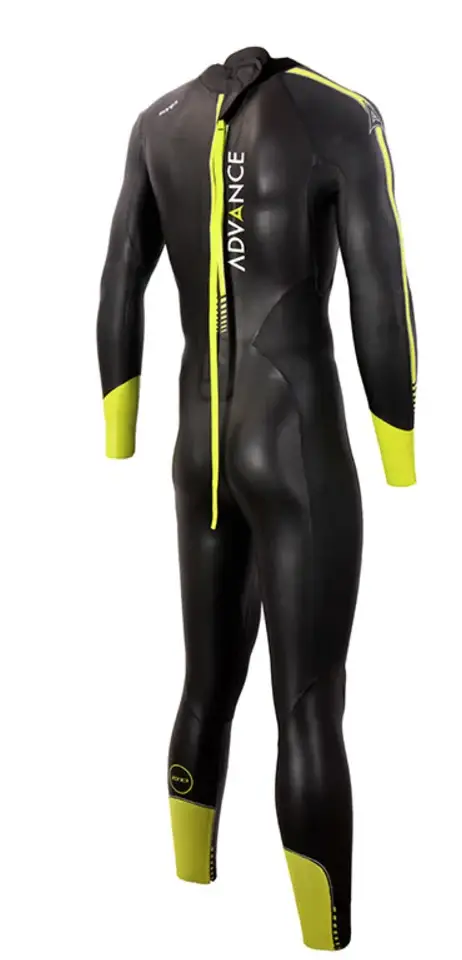 List of required bike equipment :
Total price of 1,110 euros for new equipment needed with a bike at 1,000 euros Total
price of 410 euros for new equipment needed with a bike at 300 euros
Bicycle (we advise you to buy a second-hand bike. You should be aware that a bicycle bought new and resold the following year loses almost a third of its value). Price from 300 (risky) or 1000 euros (average)
Helmet (you can choose between several types of helmets: classic, aero long tip, aero short tip, aero hybrid). Prices from 30euros
Shoe (carbon or composite sole). Price from 50 euros
Spare bag and kit (CO2 cartridges, air chamber, patch, multifunction tool, tyre changer, chain, chain daggerboard). Price from 30 euros
How to calculate the loss in value of a bicycle? The new purchase price loses 30% in the first year and a further 10% in the second year. In reality, bicycles lose a little more than 30% of their value. If you wish to resell it, it is therefore interesting to buy second-hand bikes one year after purchase to hope that you don't lose too much money on resale.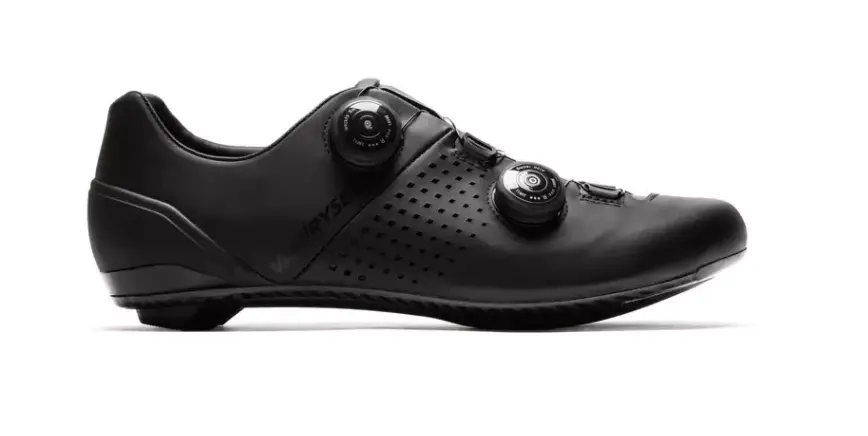 List of optional bicycle equipment :
Extender (speed gain through aerodynamic optimization, air penetration)


Elastic band (on race day attach your pedals and water bottle to your extensions)

Glasses (to avoid mosquitoes that end up in your eyes and to prevent the sun's rays)



List of running equipment required :
Total price of 96 euros for new equipment required
Running shoes (choice of the brand according to the necessity of the stride: stride accompaniment, shock absorption, dynamism and boost, minimalist shoe, ...) Price from 90 euros.
Bib holder. Price from 6 euros
List of optional running equipment :
The fundamentals:
Sorting function (light, breathable, practical, time-saving, sun protection ...) Price from 40 euros.
The cardio-frequency watch (the time of use for a triathlon is important. It is therefore necessary to be interested in autonomy :). It is also important to have a triathlon mode that takes transitions into account).

 
How to choose its tri-function? Each tri-function is equipped with a chamois to guarantee maximum comfort. This helps to avoid pain in the posterior due to contact with the saddle. It is therefore necessary to choose the tri-function in relation to the distance. A tri-function optimized for a short distance triathlon will not have the same effects for a long distance triathlon. Believe us your buttocks will remember this 🙂 Sleeve length is also important. In summer it can prevent sunburn.